About NCVC
A high WBC count can predict atrial fibrillation: The Suita Study
Atrial fibrillation (AF) refers to irregular beating in the upper chambers of the heart. The number of populations, especially older populations, getting diagnosed with this disease is increasing. AF may put people at risk of heart attack and stroke, a disease occurring when a part of the blood supply to the brain is blocked.
A team of researchers from the National Cerebral and Cardiovascular Centre investigated whether blood analysis, regularly conducted in health check-ups, can predict AF occurrence. To examine this hypothesis, the researchers followed up 6,884 people free from AF for more than 20 years and studied if their blood analysis conducted during the baseline visit could predict future AF events. The researchers noticed that increased white blood cell (WBC) count could be related to the occurrence of AF, and the higher the WBC count, the higher the risk of AF (Figure 1). This risk was especially higher among smokers suggesting that the effect of WBC count on AF could be worsened with smoking.
Since WBC count could reflect a systemic inflammation status related to chronic diseases, the study concluded that inflammation may be a key process in the development of AF. Besides, it highlighted the importance of regular check-ups in predicting future diseases, such as AF. Moreover, it added to the knowledge about the hazardous impacts of smoking.  
This study was published by Circulation Journal: Official Journal of the Japanese Circulation Society and was supported by Grants-in-Aid for Scientific Research in Japan (B, No. 16H05252), the Intramural Research Fund for the cardiovascular diseases of the National Cerebral and Cardiovascular Center (20-4-9), Japan Health Research Promotion Bureau (2019-(1)-1), Japan Science and Technology Agency (JPMJPF2018), and the Meiji Yasuda Research Institute and Life Insurance Company.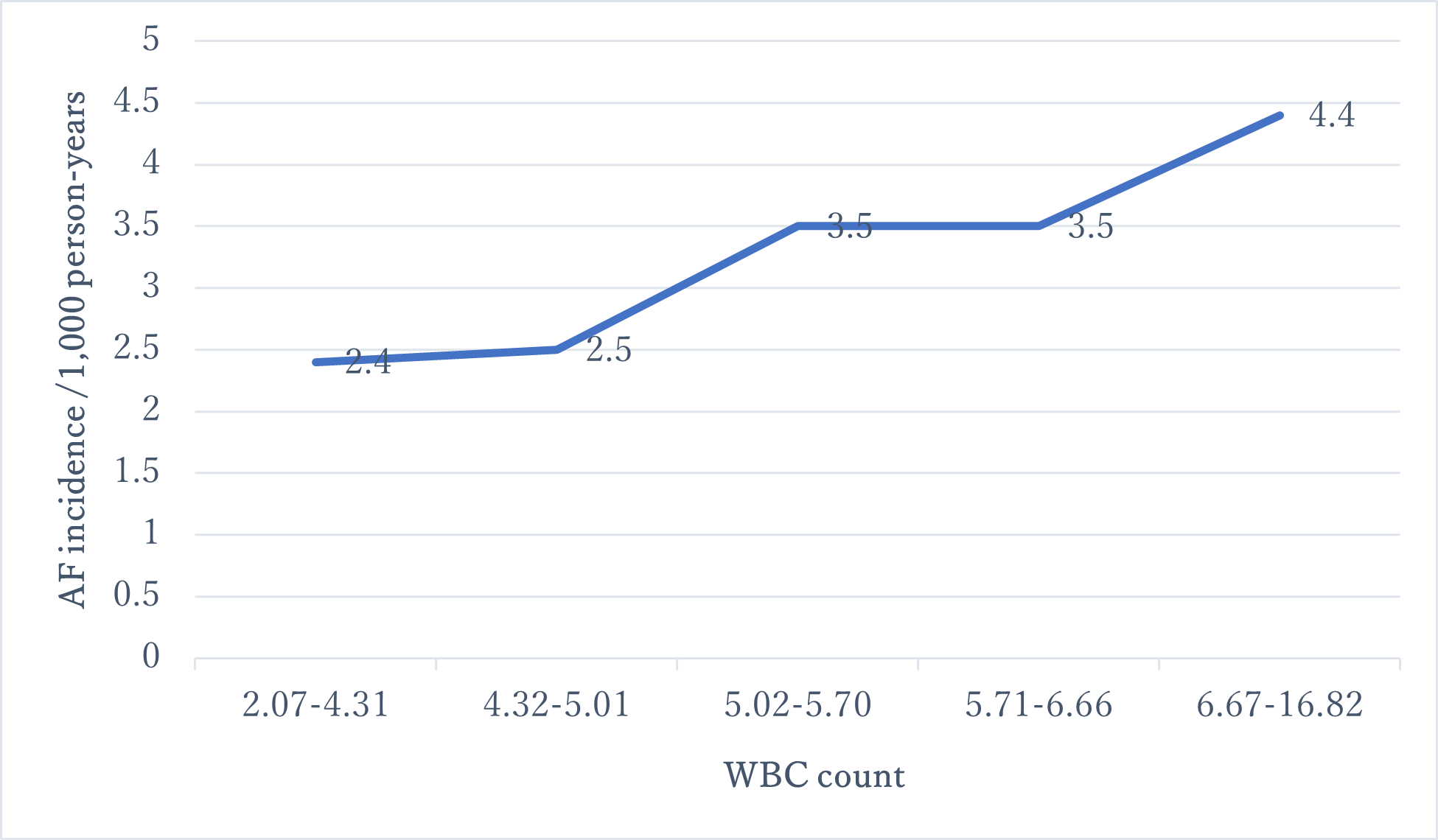 Figure 1: AF incidence/1,000 person-years of follow-up per WBC count


Ahmed Arafa, Yoshihiro Kokubo, Rena Kashima, Masayuki Teramoto, Yukie Sakai, Saya Nosaka, Keiko Shimamoto, Haruna Kawachi, Chisa Matsumoto, Kengo Kusano
Association Between White Blood Cell Count and Atrial Fibrillation Risk - A Population-Based Prospective Cohort Study –
Circulation Journal
doi:10.1253/circj.CJ-22-0378
last updated:2022/10/25