About NCVC
Administration Department, Hospital and Research Institute combine efforts to combat cardiovascular diseases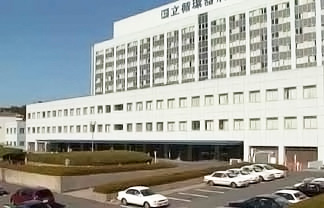 Remarkable progress in modern medicine has left an indelible footprint in the field of medical treatment. Nevertheless, morbidity of cardiovascular diseases still remains at a high level, accounting for as much as 27%(2008) of deaths in Japan where the life style is subject to notable change and the aging population is on a steady increase.
The National Cerebral and Cardiovascular Center is a sum total of medical achievements in prevention, diagnoses, treatments of the diseases concerned while it spearheads studies on their etiologies and pathogeneses as well as the training of specialists.
Accommodation
Number of patient beds:
| Classification | Number of beds | Notes |
| --- | --- | --- |
| General wards | 468 | |
| Special wards | 172 | ICU, CCU, SCU, NCU, Pediatrics, Perinatology and Emergency |
| Total | 640 | |
Number of outpatients per day:
approx. 700
The residency program:
Three-year training program for doctors with more than two year postdoctoral experiences.
Total floor area:
77,143m2
Total site area:
65,990m2