Open Innovation Center
Department of Industrial-Academic Collaboration
Member
Director
Shigehiro Asano
Office Head
Kenji Mihara
Staff Specialist
Hiromi Hatanaka
Akihiro Otsuka
Staff Senior Scientist
Daisuke Takeshita
Sayuri Takemoto
Chief Staff
Natsuki Shimozu
Staff
Hiroshi  Shirai
Daiki Funamoto
Hidetomo Yoshizawa
Naoko Takahashi
Hiromi Asakawa
Kaoru Sato
Nobuyuki Nagao
Sachie Watanabe
Yoko Matsumoto
Miku  Maeda
Mika Kono
Manami Nishihara
Research
Collaboration with companies, universities, and medical institutions is essential for the realization and diffusion of innovative medical technologies. By further development of technology seeds based on clinical needs directly linked to the advanced medicine, the Department of Industrial-Academic Collaboration aims to create the next generation of medical devices, pharmaceuticals, and healthcare businesses.
The solution scheme of clinical needs, and results from studies, are properly protected as intellectual properties
The results of industry-academic collaboration are appropriately returned to society as new medical care/ healthcare that contribute to the study and cure of cardiovascular disea

Please refer to the pamphlet for details on the initiatives of the Industry-Academia Collaboration Division.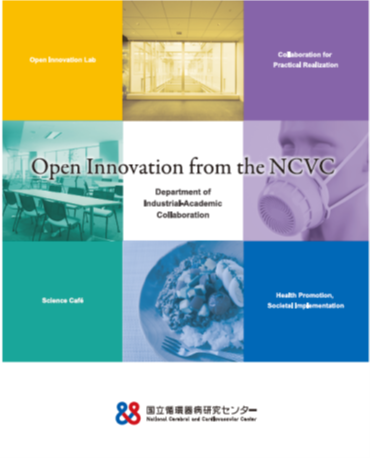 last updated:2023/11/01